Contact Us
Hours
Mon - Fri: 8:00AM - 4:30PM
24 Hour Emergency Service
Telephone
(604) 464-9496
Development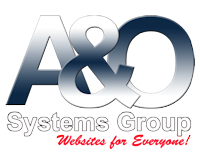 Abbotsford HVAC Services
Abbotsford is a lovely, rural city, east of Vancouver, in the Fraser valley. Its a great place to raise a family and run a business. It's famous for its farm country, the Abbotsford Air Show and some of the cheapest gas in the country. Abbotsford is also the berry capital of Canada, over 100 km of trails for hiking, walking and biking. You'll also find some of the best crafts in B.C., right here Abbotsford.
Abbotsford Home Heating
Are you looking to replace your old heating system in your Abbotsford home? McConnell Air Conditioning and Refrigeration offers energy-efficient home heating systems from a number of reputable brands. They are quiet and will keep you warm and comfortable through the cold winter months. A more efficient heating system can save you tons of money down the line.
McConnell Air Conditioning and Refrigeration is a reliable HVAC contractor in Abbotsford. We are insured and licensed HVAC technicians. We want to hear about your heating and cooling issues. We can quickly install and repair heating appliances. Our technicians maintain high technical and safety standards to meet HVAC requirements. Don't hesitate to reach out to us if you require any home heating service.
Heat Pumps
We are pleased to provide service to virtually all makes and models of heat pumps. Don't hesitate to ask if heat pump unit is the right choice for your space. We carry and install a variety of brands to meet all price ranges.
Heat Pumps are very popular items as they offer a cost-effective form of heating using electricity, and most good quality systems average COP figures of four or more. This simply means that to achieve four kilowatts of heating or cooling power, they use an average less than one kilowatt of electricity.
Another great benefit is that heat pumps don't create smoke or add fumes to the air. A heat pump circulates the air in your room, the filters clean and purify the air removing dust, mould, odors, smoke and other particles. They area excellent for people who suffer from asthma and allergies.
Commercial HVAC in Abbotsford
At McConnell, we are well aware and understand that your tenants and guests depend on HVAC for many reasons. For your day-to-day operations, this is where business owners and building managers can't afford to make a mistake. McConnell has a proven track record and respected name throughout Vancouver and British Columbia. Trusted Commercial HVAC Maintenance, how do we provide expcetional service to building owners and facilities managers? It starts with our personnel. Our HVAC technicians receive weeks of additional training, per year as a minimum, to stay updated on the latest in logistics. Quite simply put, they are the best in the business! Another key metric in our success is reliable equipment. We only use trusted commercial brand names and OEM parts for your important systems. And when it comes to Vancouver HVAC maintenance we include warranty. We also have in-depth relationships with the most respected brands in HVAC equipment, which means we can find those hard to get parts, quickly. Even with the best in HVAC systems in Vancouver, there is occasionally a need for repair.
Subscribe for Benefits
Subscribe to our news source and we'll deliver news, updates and special discount offers, exclusively available only through our Subscription Benefits Service. Your email address is safe with us and will never be used or sold outside of McConnell Air Conditioning and Refrigeration. Ready for some great benefits? Sign up below to get started!