Contact Us
Hours
Mon - Fri: 8:00AM - 4:30PM
24 Hour Emergency Service
Telephone
(604) 464-9496
Development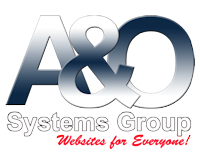 Commercial Refrigeration Service
Commercial refrigeration equipment is absolutely critical for keeping frozen and refrigerated products at safe temperatures. From large walk-in coolers and freezers to ice machines and display cases, you can rely on McConnell Air conditioning and Refrigeration experts for routine maintenance, emergency service and the installation of all sorts of refrigeration equipment. We serve as a partner to understand your business, provide assistance with the design of new systems, and aid you on making informed equipment decisions and plan for future needs.
McConnell Air Conditioning and Refrigeration has been serving the business community for several decades. We have earned a great reputation for responsive, compotent, dependable and honest service with our customers. Our service technicians are very professional, efficient and friendly. We are a customer-focused company that makes every effort to repair your refrigeration problems efficiently and correctly the first time.
Refrigeration Emergency Service
When your refrigeration system breaks down, it will likely put your inventory at risk and a fast response time is critical. Not a problem. With our 24/7/365 Emergency Service, and our efficient and prompt service technicians, we can get you back to business as quickly as possible.
We are pleased to provide 24/7/365 emergency service and repair. Please use our contact form to your left or send us an emergency text message for immediate assistance.
Planned Maintenance
Refrigeration failures always happen at the most inconvenient of times. With McConnell Air Conditioning and Refrigeration, planned maintenance program for your equipment, we can help you minimize the risk of costly emergency repairs, unplanned outages and the loss of valuable inventory. Reliable equipment with consistent performance means the food, beverages and other important items are preserved at proper temperatures.
Type of Commercial Refrigeration
McConnell is pleased to offer a team of skilled technicians with experience installing, serving and maintaining all types of equipment for biotechnology firms, bars, commercial kitchens, markets, pharmacies, restaurants, school cafeterias and so much more, through Vancouver and area.
Wine Storage
Under counter Refrigerators and Freezers
Upright Freezers and Refrigerators
Walk-in Coolers, Freezers
Ice Making Machines
Keg Coolers
Make Stations
Prep Stations
Proofing Cabinets
Refrigerators and Freezers
Sandwich / Salad Stations
Display Cases
Coolers
Bottle Coolers
Blast Freezers
Blast Chillers
Beer Coolers
Subscribe for Benefits
Subscribe to our news source and we'll deliver news, updates and special discount offers, exclusively available only through our Subscription Benefits Service. Your email address is safe with us and will never be used or sold outside of McConnell Air Conditioning and Refrigeration. Ready for some great benefits? Sign up below to get started!