Contact Us
Hours
Mon - Fri: 8:00AM - 4:30PM
24 Hour Emergency Service
Telephone
(604) 464-9496
Development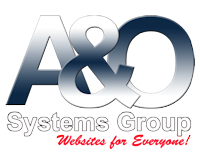 Chilliwack HVAC Services
Chilliwack is a city in the province of British Columbia, surrounded by mountains and home to a number of recreational areas. If you're into paragliding, gold, rock climbing, hiking, kayaking, etc, this is the place for you. Most residents of Chilliwack would describe it as being the ultimate summer experience for it's lush vegetation, and beautiful picturesque landscapes.
Chilliwack is a perfect place to raise a family and run a business. Here at McConnell, we have been providing superior HVAC services in Chilliwack for many years. So, if you are looking for residential HVAC service or commercial HVAC service, make it an easy choice and reach out to us. We look forward to hearing from you.
Chilliwack Commercial HVAC Services
Here at McConnell Air Conditioning and Refrigeration – a highly trusted, experienced, friendly and licensed HVAC Contractor in Vancouver. Our HVAC service is here to serve your commercial heating, cooling and ventilation needs. Whether you require a rooftop installation, a new furnace, air conditioner or 3:00 AM service, we are here for you, every step of the way.
In addition to our commitments, we always ensure our customers receive top service from our dedicated team, our HVAC technicians also hold all the necessary standard licensing and training. We are proud to hold valid certificates of authorization for refrigeration and air conditioning contractors and more.
Below is a brief list of our core HVAC services throughout Vancouver and area:
Furnace and air conditioner installation
Furnace and air conditioner, maintenance, service and repairs
Rooftop HVAC equipment
Barbecue gas lines, dryer gas lines, etc
So much more
Our Image Gallery
Through our Image Gallery our clients can review our many years of industry experience and expertise to deliver exemplary projects for our clients. Click below for our image gallery.
Our Privacy Policy
Our Privacy Policy, written in easy to understand language, describes our policies and procedures on the collection, use and disclosure of your information when you the service. To learn more, don't hesitate to click below.
Langley HVAC Service
McConnell Air Conditioning and Refrigeration is pleased to be of service throughout the heart of the Lower Mainland region of Langley. The City of Langley is a great place to live and work, offers world-class education and entertainment facilities and is well known for its distinctive retail offerings and eateries. While the community continues to evolve, McConnell is here for all of your residential and commercial HVAC needs. Whether you require refrigeration service or a new furnace, you can count on us to get the job done quickly, and affordably.
Subscribe for Benefits
Subscribe to our news source and we'll deliver news, updates and special discount offers, exclusively available only through our Subscription Benefits Service. Your email address is safe with us and will never be used or sold outside of McConnell Air Conditioning and Refrigeration. Ready for some great benefits? Sign up below to get started!