Contact Us
Hours
Mon - Fri: 8:00AM - 4:30PM
24 Hour Emergency Service
Telephone
(604) 464-9496
Development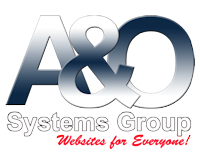 West Vancouver HVAC Service
McConnell Air Conditioning is fully engaged in and provides complete HVAC service in West Vancouver. Located on the northern side of English Bay and the southeast shore of Howe sound, we are pleased to have so many great commercial and residential customers dotting the entire West Vancouver region. We are one of the original HVAC service providers in West Vancouver, so if you're looking for that perfect outfit for an HVAC retrofit, new install or repair of existing air conditioners or heaters, look no further than McConnell.
We have extensive experience in the operation, maintenance and installation of most HVAC hardware for both residential and commercial purposes and look forward to learning how we can make your environment a more comfortable one for both your family, employees, guests and customers. Don't hesitate to reach out to us as we look forward to hearing from you!
Quality and Client Care
At McConnell Air Conditioning and Refrigeration we place the emphasis on quality of our service and client care. Our impeccable skilled technicians can provide service, maintenance and repairs on all your heating HVAC systems.
If you require residential or commercial service or repairs, don't hesitate to contact us or simply complete our quick online contact form to your left. We will also be pleased to provide you with a proactive maintenance proposal for your commercial or residential HVAC service.
Our FAQ's
Most HVAC Services company have a FAQ – or Frequently Asked Questions – page on their website. This page includes a number of questions are commonly asked by customers and cover topics including business hours, prices, service or product usage, and more. Click below for our list of Frequently Asked Questions.
Our Image Gallery
Through our Image Gallery our clients can review our many years of industry experience and expertise to deliver exemplary projects for our clients. Click below for our image gallery.
Subscribe for Benefits
Subscribe to our news source and we'll deliver news, updates and special discount offers, exclusively available only through our Subscription Benefits Service. Your email address is safe with us and will never be used or sold outside of McConnell Air Conditioning and Refrigeration. Ready for some great benefits? Sign up below to get started!
Scan Our QR Bar Code
To add all of contact information, instantly to your smart phone, simply use your favorite QR Bar Code reader and scan our handy bar code below. If you don't have a reading software, please visit the Apple or Google Store for your free copy.