Contact Us
Hours
Mon - Fri: 8:00AM - 4:30PM
24 Hour Emergency Service
Telephone
(604) 464-9496
Development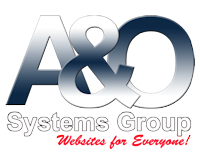 Unit Heaters
Unit heaters range from a smaller room-sized electric heaters to much larger indoor and outdoor duct furnaces. The unit heaters are typically used in areas with high ceilings, and are exposed in the space to be heated. Unit heaters offer low installed cost, and are able to heat large volume areas without requiring extensive duct systems to be put in place.
Since about 1916, unit heaters have been making their way into the lives of people, warming up all sorts of spaces from classrooms, factories, and homes up to warehouses. Unit heaters for commercial heating are stand-alone appliances specially created to provide heat while using different sources of energy to accomplish the task at hand. The sources of energy used can range from steam, hot water, all the way to number 2 fuel oil, natural gas and propane.
They seem simple on the surface, but these appliances have different components and accessories depending on where they will be deployed and the energy source required to power them.
Continue reading to learn more about the range type of unit heaters, sizing requirements, along with placements, all designed to warm up your business and keep production running along.
Types of Unit Heaters
There are a wide variety of unit heaters that operate in various envionrments and they range in shape and size. Some are very versatile while others are designed for niche applications.
Mot unit heaters ship with a robust fan system to produce good air flow that evenly and efficiently distributed in its environment.
Each type of unit heater comes with its own limitations, disadvantages and advantages.
First Type: Circulating Hot Water Systems
Hot water is generated by a main boiler
Suitable for warehouses, workshops, sports halls
Usually controlled by thermostat