Contact Us
Hours
Mon - Fri: 8:00AM - 4:30PM
24 Hour Emergency Service
Telephone
(604) 464-9496
Development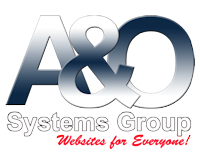 Residential HVAC Services
Are you looking to replace your old heating system in your Vancouver home? McConnell Air Conditioning and Regrigeration offers energy-efficient home heating systems from several top-brands. They are quiet and will keep you warm and comfortable throughout the cold winter months. A more efficient heating system saves tons of money!
You'll be pleased to know that McConnell is a well known household name throughout Vancouver and Area with decades of experience. As such our business has been passed down from generation-to-generation so you'll be dealing with the best Vancouver HVAC service available. We want to know about your heating and cooling issues. We can quickly install and repair your furnace or air conditioning unit. Our technicians maintain high technical and safety standards to meet HVAC requirements. Give us a call if you need home heating in Vancouver. We look forward to hearing from you!
Furnaces
McConnell Air Conditioning and Refrigeration has installed and serviced furnaces for decades. There are very few contractors in the industry that you can trust as much as us when answering all of your furnace-related inquires. Whether its filters, parts, materials, humidifiers, we have you covered. We are authorized dealers for a number of brands, but service all makes and models. If you need emergency repair service, don't hesitate to contact us for immediate assistance.
We are experts in residential HVAC systems in Vancouver and strongly believe in yearly preventative maintenance to extend the life of your existing or new system. Its highly recommended that your furnace system be maintained every year in the fall season, before heavy usage in the winter. You might ask the technician to complete a checklist so that you can get an accurate assessment of how the system works.
Heat pumps have increased in popularity over the years. High energy efficiency and numerous practical, convenient, and environmentally friendly benefits that ownership and installation bring make heat pumps a very popular choice.
Heat Pumps
We are pleased to offer service for most makes and models of heat pumps. Ask out technicians if a heat pump is right for your space. We carry some of the best name-brand heat pumps on the market that will last you for many years to come.
Heat pumps are currently the most cost-effective form of heating using electricity, and most good quality systems can achieve average Coefficient of Performance (COP) figures of our or more. This means that to achieve four kilowatts of heating or cooling power, they use an average of less than one kilowatt of electricity.
Heat pumps don't create smoke or add any fumes to the air. Also, as your heat pump circulates the air in your room, the filters clean and purify the air removing dust, mould spores, odours, smoke and other particles. They are excellent for people who suffer from asthma and allergies.
The McConnell HVAC Edge
McConnell has been a dependably heating, furnace and air conditioning service company in Vancouver for a very long time. We committed and focused on customer satisfaction. Our team offers very efficient and quick services for heating systems, boilers, furnaces, tankless water heaters and so much more.
We are a fully licensed and insured service company. We adhere to all rules and regulations and put workers' and out customers safety first. McConnell HVAC proudly provides complete HVAC solutions to residents of Vancouver and area.
Subscribe for Benefits
Subscribe to our news source and we'll deliver news, updates and special discount offers, exclusively available only through our Subscription Benefits Service. Your email address is safe with us and will never be used or sold outside of McConnell Air Conditioning and Refrigeration. Ready for some great benefits? Sign up below to get started!