Contact Us
Hours
Mon - Fri: 8:00AM - 4:30PM
24 Hour Emergency Service
Telephone
(604) 464-9496
Development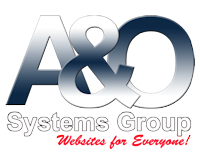 Radiant Tube Heaters
A Radiant Tube Heater is ideal for commercial and industrial spaces such as arenas, sport complexes, mall entrance ways and so much more. A radiant tube heater converts up to half the gas it uses into efficient radiant heat that can be felt at quite the distance and uses fewer BTUh to heat the same area as warm air heating appliances.
Radiant tube heaters are quite reliable and run at all times except when not in use. A descent unit can last about fifteen years and are one of the most affordable ways to warm up a large space. This energy eficient heating source costs as little as half a penny an hour to use, meaning you can provide long term heat or temperature control to a space without worrying about the expensive heating bills.
We Sell, Service and Install
McConnell Air Conditioning and Refrigeration is pleased to sell, service and install a wide-array of radiant tube heating systems for commercial buildings, industrial residential garages in Vancouver and surrounding areas. These are terrific units and cost effective to operate. You may even qualify for a rebate so don't it doesn't hurt to get in touch with us and ask.
Greater Vancouver HVAC Service
Vancouver, is a bustling west coast seaport in British Columbia, and among Canada's densest, most ethnically diverse cities. A popular filming location, it's surrounded by mountains, and also has a thriving art, theatre and music scenes. Vancouver Art Gallery is known for its works by regional artists, while the Museum of Anthropology houses preeminent First Nations collections. If you require HVAC Service in Greater Vancvouer, don't hesitate to click below and learn more.
Contact Us
All of our contact details at the click of a button below:
Subscribe for Benefits
Subscribe to our news source and we'll deliver news, updates and special discount offers, exclusively available only through our Subscription Benefits Service. Your email address is safe with us and will never be used or sold outside of McConnell Air Conditioning and Refrigeration. Ready for some great benefits? Sign up below to get started!
Scan Our QR Bar Code
To add all of contact information, instantly to your smart phone, simply use your favorite QR Bar Code reader and scan our handy bar code below. If you don't have a reading software, please visit the Apple or Google Store for your free copy.