Contact Us
Hours
Mon - Fri: 8:00AM - 4:30PM
24 Hour Emergency Service
Telephone
(604) 464-9496
Development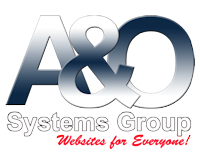 Delta HVAC Servuce
McConnell Air Conditioning and Refrigeration is pleased to be of service throughout Delta, which is located in the lower mainland of British Columbia and part of Greater Vancouver. Delta is a great place to raise a family, run a business, walk or cycle its extensive trails and take in some great scenery.
We are pleased to offer high quality air conditioners, heaters and other HVAC related products. When combining multiple HVAC systems, installed by us, you will also receive an attractive discount and see savings on home and business energy costs.
HVAC Installation, Service and Repair
McConnell Air Conditioning and Refrigeration have been providing professional heating and cooling services to business and homeowners in Vancouver and area for many years. We provide fully comprehensive Air Conditioning and heating installation and maintenance services, including after hours and emergency HVAC repair seven days a week. Here's a list of HVAC services we provide. From our family to yours, we look forward to serving you while we provide you with the best repair, quality installations, and the most affordable maintenance programs to fit your needs.
FREE Estimates
If you would like to request an estimate for service, don't hesitate to fill in our quick contact form to your left and include a brief description of work in the comments box. Your personal information will not be shared with any other party. Also, rest assured to know that we offer many financing options to help you with your project. One of our comfort specialists will reach out to you as soon as possible.
Our Hisotry
The McConnel name and brand has long history of service excellence throughout the province of British Columbia and is pleased to be of service through Vancouver and area. If you wish to learn more about our history, our roots and where we are going from this point onward, click below.
Subscribe for Benefits
Subscribe to our news source and we'll deliver news, updates and special discount offers, exclusively available only through our Subscription Benefits Service. Your email address is safe with us and will never be used or sold outside of McConnell Air Conditioning and Refrigeration. Ready for some great benefits? Sign up below to get started!
Our FAQ's
Most HVAC Services company have a FAQ – or Frequently Asked Questions – page on their website. This page includes a number of questions are commonly asked by customers and cover topics including business hours, prices, service or product usage, and more. Click below for our list of Frequently Asked Questions.