Contact Us
Hours
Mon - Fri: 8:00AM - 4:30PM
24 Hour Emergency Service
Telephone
(604) 464-9496
Development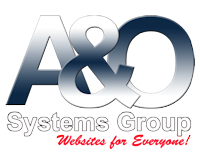 HVAC Ventilation Service
Family and locally owned and operated McConnell Air Conditioning and Refrigeration offers HVAC service, maintenance and equipment installation to multi-residential and commercial clients. Our technicians are trained to perform all service and maintenance work. You can count on our fleet of service and support vehicles to be ready for any emergency, 24/7/365. We can handle any sized job and are please to provide estimates and extensive references to help you make the best choice.
Ventilation Service in Vancouver
If you looking for ventilation installation or service in Vancouver, then chances are you need to contact McConnell Air Conditioning and Refrigeration.
We are pleased to offer many services, including Ventilation Installation, Air Conditioning, Equipment troubleshooting and boiler diagnosis, in addition to more services for our customers in Vancouver and surrounding area.
Our reputation is based on providing dependable, superior quality products and services to the consumer at competitive prices. We are committed to helping each of our customers until they are happy.
McConnell can service all major makes and models and we have extensive experience working with many types of HVAC systems. If you have any questions, don't hesitate to reach out to us for assistance.
Commercial Ventilation and Exhaust
There are a number of various types of exhaust and ventilation systems available for different types of commercial buildings. This includes but is not limited to anything from simple fans to complex exhaust systems attached to inner duct work. The more complex systems can remove smoke and gases from areas, provide air circulation, bring in fresh air, remove stale air, and ensure a clean and health shopping, living and work environment.
Air Handlers
Air handlers are smaller components of a cooling and heating system which get paired with heat pumps. The air handler potion contains a powerful blower motor, filter, evaporator coil and electrical components.
In many commercial applications we will find a number of air handling units inside to control the flow of air and maintain the correct temperature.
Moreover, commercial air handlers have a number of fan styles to accommodate air flows and have various features that can be added such as antimicrobial filters, to control thins like bacteria, mold, humidity and much more.
Abbotsford HVAC Service
McConnell Air Conditioning and Refrigeration has been serving the picturesque community of Abbotsford for a very long time. It's a spectacular city with some of the countries most diverse natural scenery, from the winding riverbanks to the snow peaks of Cascade Mountain Range. Here at McConnell we can tell you that Abbotsford has breathtaking views from every angle.
Subscribe for Benefits
Subscribe to our news source and we'll deliver news, updates and special discount offers, exclusively available only through our Subscription Benefits Service. Your email address is safe with us and will never be used or sold outside of McConnell Air Conditioning and Refrigeration. Ready for some great benefits? Sign up below to get started!