Contact Us
Hours
Mon - Fri: 8:00AM - 4:30PM
24 Hour Emergency Service
Telephone
(604) 464-9496
Development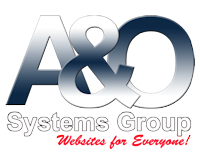 Langley HVAC Service
McConnell Air Conditioning and Refrigeration is pleased to be of service throughout the heart of the Lower Mainland region of Langley. The City of Langley is a great place to live and work, offers world-class education and entertainment facilities and is well known for its distinctive retail offerings and eateries. While the community continues to evolve, McConnell is here for all of your residential and commercial HVAC needs. Whether you require refrigeration service or a new furnace, you can count on us to get the job done quickly, and affordably.
HVAC Installation, Service and Repair
McConnell Air Conditioning and Refrigeration have been providing professional heating and cooling services to business and homeowners in Vancouver and area for many years. We provide fully comprehensive Air Conditioning and heating installation and maintenance services, including after hours and emergency HVAC repair seven days a week. Here's a list of HVAC services we provide. From our family to yours, we look forward to serving you while we provide you with the best repair, quality installations, and the most affordable maintenance programs to fit your needs.
FREE Estimates
If you would like to request an estimate for service, don't hesitate to fill in our quick contact form to your left and include a brief description of work in the comments box. Your personal information will not be shared with any other party. Also, rest assured to know that we offer many financing options to help you with your project. One of our comfort specialists will reach out to you as soon as possible.
Our Image Gallery
Through our Image Gallery our clients can review our many years of industry experience and expertise to deliver exemplary projects for our clients. Click below for our image gallery.
About Tracey McConnell
Tracey, a mother of four, has officially taken over day-to-day operations of McConnell Air Conditioning and Refrigeration. She is responsible for all aspects of the McConnell business. If you wish to learn more about Tracey, don't hesitate to click below.
Langley HVAC Service
Subscribe to our news source and we'll deliver news, updates and special discount offers, exclusively available only through our Subscription Benefits Service. Your email address is safe with us and will never be used or sold outside of McConnell Air Conditioning and Refrigeration. Ready for some great benefits? Sign up below to get started!
Scan Our QR Bar Code
To add all of contact information, instantly to your smart phone, simply use your favorite QR Bar Code reader and scan our handy bar code below. If you don't have a reading software, please visit the Apple or Google Store for your free copy.