Contact Us
Hours
Mon - Fri: 8:00AM - 4:30PM
24 Hour Emergency Service
Telephone
(604) 464-9496
Development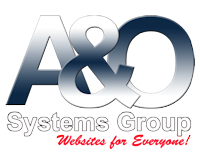 Air Conditioning
McConnell Air Conditioning and Refrigeration provides valuable service and insight when it comes to commercial air handlers in and around Vancouver and other components of your faculties HVAC system. Rest assured that the McConnell team has decades of experience, highly technical expertise. Our team can be a true resource when it comes to important system components which is tasked with supplying the air to your facility. When an air handler breaks down, your entire system can be brought to a standstill. McConnell wants' to help you main a comfortable, safe and productive environment for your staff, clients and guests.
McConnell As Your Primary Choice
For Air Conditioning and Air Handling McConnell offers an extensive list of services for your air handling needs and your HVAC system as a whole. Our team can perform the following:
Thoroughly inspect and professionally asses the needs of your air handler. If you can't resolve the issue with in-house staff, or if you don't have this function available to you, McConnell can get to the bottom of your repair requirements.
We will asses and administer proper repair work. Our field staff will be deployed to your facility to facilitate required repairs. We also offer maintenance work and are proactive about caring for your HVAC system.
We will provide high-quality replacement parts as we keep air handlers and handler components, in stock, from some of the top names. We also specialize in a number of reputable brands to ensure a successful fix, every time.
Here at McConnell, we take great pride on our client-first approach and guarantee all of the work we perform. Since we work with a wide range of commercial and residential clients, we are tasked matching you with service and solutions to meet your needs and exceed your expectations. When you have HVAC needs, lean on McConnell as your primary, trusted source, just as thousands of other clients through Vancouver and area have.
Home / Commercial Air Conditioning
From installing a new air conditioning or furnace in your home or business to replacing complex commercial HVAC systems, our team of experienced HVAC technicians will ensure you are fully satisfied. Put your mind at easy knowing your air conditioning needs are being met with guaranteed, industry-leading service and equipment.
Air Conditioning Repair and Service
Searching for that perfect outfit and cooling contractors in Vancouver can be difficult during the busy summer months. We pride ourselves on being a premier Vancouver HVAC service provider for repairs and go-to for anyone in a bind or looking to establish a maintenance schedule. We are cooling residential homes and commercial spaces, one customer at a time. Contact us today and let us show you how prideful we are about air conditioning maintenance service.
A Skilled HVAC Service Company
Prior to making a final decision on your residential and commercial HVAC, be sure to reach out to McConnell professional representative to determine the correct forced air system for your commercial or residential property. We will help you plan for the best possible indoor and air quality achievable. When working with you we will also focus on air filtration and duct cleaning to keep your air cleaner. Our certified service contractor always asses this before we repair any HVAC, air conditioning or heating systems.
Subscribe for Benefits
Subscribe to our news source and we'll deliver news, updates and special discount offers, exclusively available only through our Subscription Benefits Service. Your email address is safe with us and will never be used or sold outside of McConnell Air Conditioning and Refrigeration. Ready for some great benefits? Sign up below to get started!