Contact Us
Hours
Mon - Fri: 8:00AM - 4:30PM
24 Hour Emergency Service
Telephone
(604) 464-9496
Development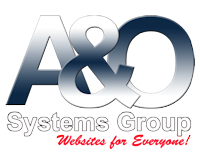 Roof Top Units
Rooftop systems, offer a flexible way to provide treated air for small to medium sized buildings, typically one to eight story in height. Several options and configurations are available to help satisfy a wide number of applications. Fresh outside air is mixed with return air from the occupied space and then filtered, conditioned and supplied back.
Conditioning the air often involves dehumidifying, cooling or heating the air for optimal space comfort. Rooftop units can serve a single zone, or an entire building with many zones. Some units can be designed specifically for make-up air, where only outside air is treated and sent to the space.
Inverter compressors, beltless ECM fans, and energy recovery solutions make rooftop systems an easy-to-maintain, energy-efficient choice for conditioning any space. Heat produced by natural gas, electricity, hot water, steam and heat pumps provides reliable heating for spaces with colder seasons and climates.
Rooftop Systems
Common Applications Include
Manufacturing
Office
Health Care
Data Centers
Education
Apartment Buildings / Condos
Commercial Space
About McConnell HVAC
McConnell Air Conditioning and Refrigeration has roots dating back several generations and is a common, household name in British Columbia. The current generation has been managing McConnell name and brand for over twenty-seven years and continues invest in its employees and emerging technology to deliver the best products and services. To learn more, click below.
Connect With McConnell
Whether you have questions, comments, an emergency or require general information, our representatives are always standing by to be of assistance. We are pleased to offer a number of easy to use communication methods, so don't hesitate to click below to learn more. We look forward to hearing from you!
Subscribe for Benefits
Subscribe to our news source and we'll deliver news, updates and special discount offers, exclusively available only through our Subscription Benefits Service. Your email address is safe with us and will never be used or sold outside of McConnell Air Conditioning and Refrigeration. Ready for some great benefits? Sign up below to get started!