Contact Us
Hours
Mon - Fri: 8:00AM - 4:30PM
24 Hour Emergency Service
Telephone
(604) 464-9496
Development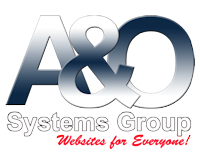 Greater Vancouver HVAC Service
Welcome to McConnell Air Conditioning and Refrigeration. We are your choice for superior residential and commercial HVAC service in Vancouver. Here at McConnell, we absolutely love being of service in one of Canada's most ethnically diverse cities, surrounded by mountains and all of our beautiful picturesque settings. Being one of the most dense cities in British Columbia, we can tell you that demand for heating, cooling and refrigeration service continues to increase beyond our expectations and we are sure that our service will exceed your expectations.
McConnell is here to help you create your ideal home or business environment. If you're not sure where to begin, don't worry, we want to hear and understand all of your heating and cooling preferences so we can recommend solutions that are ideally suited for delivering the best comfort experience possible, while vastly improving air quality. Don't hesitate to contact us with questions or comments and we will be pleased to assist you.
Vancouver Commercial HVAC
Here at McConnell Air Conditioning and Refrigeration, we fully understand just how important commercial HVAC is in Vancouver. Rightfully so, our commercial clients are very demanding on our engineers to design complete commercial air quality solutions that are the gold standard in the industry.
Our HVAC Services
McConnell HVAC is perfectly aligned to meet and exceed your expectations in the following areas:
Preventative maintenance programs, repairs and serivce.
Installation of air conditioning, heaters, sheetmetal.
Mechanical renovations, complete design and build.
Energy management, refrigeration systems.
About McConnell HVAC
McConnell Air Conditioning and Refrigeration has roots dating back several generations and is a common, household name in British Columbia. The current generation has been managing McConnell name and brand for over twenty-seven years and continues invest in its employees and emerging technology to deliver the best products and services. To learn more, click below.
Subscribe for Benefits
Subscribe to our news source and we'll deliver news, updates and special discount offers, exclusively available only through our Subscription Benefits Service. Your email address is safe with us and will never be used or sold outside of McConnell Air Conditioning and Refrigeration. Ready for some great benefits? Sign up below to get started!
Scan Our QR Bar Code
To add all of contact information, instantly to your smart phone, simply use your favorite QR Bar Code reader and scan our handy bar code below. If you don't have a reading software, please visit the Apple or Google Store for your free copy.