Contact Us
Hours
Mon - Fri: 8:00AM - 4:30PM
24 Hour Emergency Service
Telephone
(604) 464-9496
Development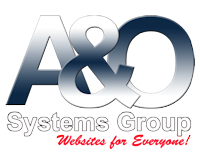 Commercial HVAC Service
Quite often, when machinery breaks down, it's already too late. McConnell Air Conditioning and Refrigeration is here to help minimize downtime and get your HVAC systems back up and online in no time. In the event of an emergency, the last thing you have time for is in-depth research, calling around town and gathering estimates. McConnell is committed to being the only HVAC partner during an emergency. Here's what sets us apart from any other commercial HVAC contractor in the Vancouver area when it comes to our twenty-four-hour emergency maintenance and service.
24/7/365 Emergency Service
When you call our 24/7/365 emergency hotline or send us a text message, you can be confident that a real human will always answer the phone, ready to start solving your specific HVAC issues. We're open even when nobody else in town is. Our schedule includes weekends, nights and holidays, so we can truly delivery 24/7/365 emergency service for your business throughout Vancouver. Whether the HVAC stops functioning the night before a client visit or the heat goes out on Black Friday, our McConnell experts can get your system back up and running with minimal downtime.
Proactive Service Agreements
While our HVAC service agreements are designed to mitigate the risk of costly breakdowns, before they occur, all mechanical equipment is prone to unexpected failures, and HVAC infrastructure is no exception. However, when unexpected failures do occur, our service agreements are desgined to keep you protected with guaranteed on-site response time. With McConnell, all you have to do is make one call o know a team of experts is handling the problem. The result? Minimal downtime and a partnership that quickly pays for itself.
Partner With Us Today
Whether you're ready to take an active approach to HVAC maintenance or you need rapid repair HVAC, emergency repairs, McConnell is prepared to help you.
We Get to Know Your Team!
When you partner with McConnell Air Conditioning and Refrigeration, we don't just sned whichever technicians are available at the time to service or repair your equipment. Instead, we prefer to send the same technicians out for all your service, maintenance, and repair calls. With McConnell, our experts not only get to know your facility better – but you get to know them better as well. Our hands-on, personal approach means we're able to identify the root cause or problems much more quickly when they arise at your facility. At the same time, you can be confident that your HVAC infrastructure is maintained by a team you know by name.
We Can Do It All
McConnell is a full-service mechanical contractor. When it comes to HVAC, all of our services are self-performing. From HVAC sheet metal fabrication to boiler system engineering, there's no aspect to your heating and cooling infrastructure our experts can't handle. But we aren't just saying this to brag – well, maybe a little. Our self-performing approach means we're able to solve the HVAC emergencies faster than any other contractor in town.
Whether the repairs require quick fabrication turnaround or a complete replacement, McConnell is uniquely positioned to deliver precisely what you need right when you need it. The best part? You don't have to worry about the hassle of subcontractors and out-of-touch project managers. As a result, we're able to streamline emergency HVAC services and simplify communication, while minimizing fallout from equipment failure.
Subscribe for Benefits
Subscribe to our news source and we'll deliver news, updates and special discount offers, exclusively available only through our Subscription Benefits Service. Your email address is safe with us and will never be used or sold outside of McConnell Air Conditioning and Refrigeration. Ready for some great benefits? Sign up below to get started!