Contact Us
Hours
Mon - Fri: 8:00AM - 4:30PM
24 Hour Emergency Service
Telephone
(604) 464-9496
Development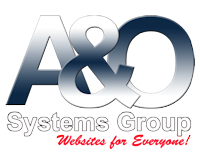 HVAC Maintenance
Your commercial or residential HVAC represents a large investment in infrastructure. As a result, your equipment requires routine maintenance and care to provide you with the highest level of efficiency and reasonable cost-effectiveness. McConnell Air Conditioning and Refrigeration offers custom maintenance plans and service that are highly tailored to meet the demands of your home or business's distinct needs. Scheduled maintenance is a smart move. We have perfect plans for quarterly, annually, and bi-annually service. Priority service is included for all maintenance plan members.
Not sure if your HVAC system requires repairs or maintenance? We offer through safety inspections that will let you know where you stand with your investment. Out team members are certified and comply with all applicable health, safety and environmental laws.
Maintenance for Safety and Inspection
In large residential and commercial environments, you'll usually have a large number of people relying on your facilities HVAC systems for everyday comfort and realistically, you don't have a lot of margin for error. That's why, our team at McConnell Air Conditioning and Refrigeration are the best in the business when it comes to inspecting and maintaining commercial HVAC equipment.
Bespoke HVAC Maintenance Plans
Preventative HVAC is a must and crucial to your facility. McConnell Air Conditioning and Refrigeration offers personalized commercial HVAC maintenance that detail everything you need to keep your building's heating and cooling system running as smooth as possible for years to come. Our recommended plans include a number of yearly checkups where we perform a detailed inspection of your equipment. We check the following:
Blower belts, vibration and noise levels.
Heating and cooling components.
Temperature readings at thermostats.
Continued
Pressures at gauges.
Refrigerant levels.
Starters and contactors.
Condensate traps and drains.
Highly Qualified Commercial Services
Your property, family, guests, and customers deserve the commercial or residential HVAC equipment possible. Our team members at McConnell Air Conditioning and Refrigeration receive the best training and ongoing education to ensure competitive advantage and deliver the McConnell name as we have been for generations.
Here's what you can expect when you work with McConnell:
Licensed and high quality trained technicians.
Honest and ethical behavior and honest communication.
Complete satisfaction on what we communicate.
Warranty and craftsmanship.
On-time service and emergency 24/7/365 services.
Real time communication and commitment to follow through.
So much more
Our services are availbale throughout Vancouver and area. Don't hesitate to contact us for service and we will be pleased to be of assistance.
Subscribe for Benefits
Subscribe to our news source and we'll deliver news, updates and special discount offers, exclusively available only through our Subscription Benefits Service. Your email address is safe with us and will never be used or sold outside of McConnell Air Conditioning and Refrigeration. Ready for some great benefits? Sign up below to get started!