Contact Us
Hours
Mon - Fri: 8:00AM - 4:30PM
24 Hour Emergency Service
Telephone
(604) 464-9496
Development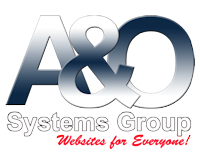 HVAC Repair Service
Commercial property owners and residents of Vancouver and area know that an efficient, reliable HVAC system is not just a convenience, but a necessity in both winter, fall, spring and summer months. Whether you are trying to beat the heat or keep the winter chill at bay, our team of Vancouver HVAC specialists at McConnell Air Conditioning and Refrigeration has everything you need to ensure that your heating and cooling system is performing optimally at all times.
Expert HVAC Services
We'll provide high quality HVAC services, and that's a promise!
McConnell Air Conditioning and Refrigeration is pleased to give our customers access to an impressive array of services. Our highly trained Vancouver HVAC technicians, who specialize in a number of HVAC systems, provide the absolute best in customer service and workmanship when your HVAC system needs a tune-up to keep it in prime condition, or when it is in need of serious repairs.
At McConnell Air Conditioning and Refrigeration, we greatly pride ourselves on our integrity and our dedication to doing what's right for the customer, which is why we never up-sell or use high pressure sales tactics. Instead, work to give our customers a realistic idea of the problem, potential solutions, and the advantages and disadvantages of each.
Maple Ridge HVAC Service
Maple Ridge is an amazing community and city to live in. Its citizenry are engaged at levels in their respective communities and in all fields. From armature sports to the visual and performing arts, Maple Ridge offers a plethora of activates, for everyone. This gem of a community is located in the North-eastern section of Greater Vancouver between the Fraser River and the Golden Ears.
Our FAQ's
Most HVAC Services company have a FAQ – or Frequently Asked Questions – page on their website. This page includes a number of questions are commonly asked by customers and cover topics including business hours, prices, service or product usage, and more. Click below for our list of Frequently Asked Questions.
Subscribe for Benefits
Subscribe to our news source and we'll deliver news, updates and special discount offers, exclusively available only through our Subscription Benefits Service. Your email address is safe with us and will never be used or sold outside of McConnell Air Conditioning and Refrigeration. Ready for some great benefits? Sign up below to get started!
Scan Our QR Bar Code
To add all of contact information, instantly to your smart phone, simply use your favorite QR Bar Code reader and scan our handy bar code below. If you don't have a reading software, please visit the Apple or Google Store for your free copy.