Contact Us
Business Hours
Mon - Fri: 8:00AM - 4:30PM
24 Hour Emergency Service
Telephone
(604) 464-9496
Development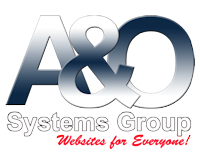 Thank You For Your Submission
Thank you for reaching out to McConnell Air Conditioning and Refrigeration. We have received your form mail or other request and will process your information as quickly as possible. Quick Form contact are distributed directly to a monitored email box so response time should be minimal. Please advised that you will also receive a copy of your communication with us through the specified email. Again, thank you for reaching out to us and we look forward to talking to you very soon.
Where to From Here?
Don't leave yet! We have some great articles and reading on our website for your convenience. Have a look below and if you find something of interest, click on the corresponding link.
Site Map
About McConnell HVAC
Our Services
Our Service Areas
Equipment
Service Industries
Subscribe for Benefits
Subscribe to our news source and we'll deliver news, updates and special discount offers, exclusively available only through our Subscription Benefits Service. Your email address is safe with us and will never be used or sold outside of McConnell Air Conditioning and Refrigeration. Ready for some great benefits? Sign up below to get started!